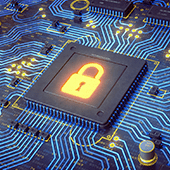 Two newly discovered Windows vulnerabilities, known as Meltdown and Spectre, make it possible for hackers to steal all sorts of confidential information. To resolve this issue, Microsoft has released an update. Continue reading to stay protected.
Issues with Microsoft's Spectre and Meltdown patches
After the January 3rd announcement of unprecedented security vulnerabilities, Microsoft has been rushing to release security updates for its Windows operating system. At their most basic, these complex vulnerabilities, named Spectre and Meltdown, make it possible for a program installed on your computer to access any information stored on your hard drive, even if it is protected.
These flaws mean that anything you've typed into your computer is at risk: credit card numbers, passwords — all of it. But don't rush off to install fixes just yet. There are a few speed bumps you'll have to navigate on your road to safety.
Incompatibility issues
According to reports, Microsoft's patches have caused several problems to some users' computers. For some, installing the new patches has resulted in computers with older processors to crash more often than usual. Users with newer processors have found their computers struggling to boot up, with some never getting past the Windows loading screen.
As a result, on more than one occasion, hardware and software vendors have recommended that its customers postpone installing the new patches.
Spectre and Meltdown can cause serious damage, but that doesn't mean anyone should run off to haphazardly attempt computer repair above their ability. Until the process for installing patches has been ironed out, we recommend enlisting help.
Hire a professional
Given the issues on patches, IT novices shouldn't update their computers on their own. Without adequate experience, you might install the wrong patch and cause even more problems to your computer. Or worse, install one of the pieces of malware masquerading as Spectre patches. Instead, why not call a professional to update your computer and protect your system from Meltdown and Spectre?
Data and network security is no easy task. We offer advanced, multi-layer protection to keep your data safe and sound. Give us a call and we'll explain how we can help.
Published with permission from TechAdvisory.org.
Source.