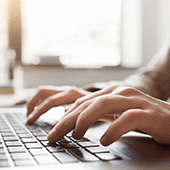 Earlier this month, Microsoft released a patch that includes several security enhancements and addresses 48 vulnerabilities for all supported versions of Windows. If you're not in the habit of installing security patches when they come out, now's a good time to start. Let's take a look at August's updates and the issues they address.
Windows Search
Microsoft discovered a flaw that hackers could remotely exploit to take full control over an affected computer. The hacker could then install programs, view, change or delete data, and create new accounts with full user rights. The August security updates address the vulnerability by fixing how your computer's memory interacts with Windows Search objects.
Windows Hyper-V
Another critical vulnerability is tied to Windows Hyper-V, a virtualization program. This flaw can be exploited when a server fails to properly verify an authenticated user from a virtual desktop.
For example, cyber criminals could exploit the vulnerability by running a malicious application on a guest operating system and cause the server to malfunction. The latest patch plugs the hole by correcting how Hyper-V validates guest operating system user input.
Microsoft Edge
Microsoft security specialists revealed that the Edge browser is exposed to a remote memory-corruption vulnerability. Hackers can exploit this by luring an unsuspecting user to open a fake website that contains malicious programs. The new security update addresses the issue by modifying how Microsoft Edge handles objects in memory.
These are just a few examples of the critical vulnerabilities addressed in the August updates. In total, Microsoft patched 48 vulnerabilities in six of its main product categories, including Windows, Internet Explorer, Edge, SharePoint, Adobe Flash Player, and SQL Server. If you're interested in all the security updates, check out Microsoft's official Security Update Guide.
As a Windows user, you're probably used to seeing pop-up messages that implore you to install a new Windows update. Take heed: These patches and updates cost you nothing and can be installed in a matter of minutes. All you need to do is give your consent with a couple of mouse clicks, so there really is no excuse for not updating.
It's important to update to the latest Windows version to ensure your computer and data are safe from security threats. If you have any questions about Windows updates or need help scheduling them, get in touch with our experts today.
Published with permission from TechAdvisory.org.
Source.