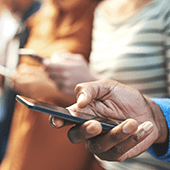 New Google smartphones are expected to be released in late 2018. So far, details of the new device — which will most likely be dubbed Google Pixel 3 — have been scarce, but we've rounded up all the latest leaks. Read on to find out more.
Design
What we're hearing through the grapevine is that the Pixel 3 will look a lot like its predecessor, featuring its classic backside shade, a USB-C port, and speakers in the bottom bezel. However, the larger Pixel 3 XL model could have a notch for the front-facing camera just like the iPhone X. The Pixel 3 will be around 5.3 inches, while the 3 XL version will be around 6.2 inches.
Google also hinted that there might be a third model released this year that could be a more compact, mid-range model for consumers on a budget.
Wireless charging
Leaked images show that the Pixel 3 has a glass back like the iPhone X and Samsung Galaxy S9 series. Although nothing is set in stone, this could be an indication that the Pixel 3 will have wireless charging features.
Improved camera
While several other companies' smartphones come with two rear cameras, it looks like Google is sticking with one. However, the single-lens rear camera will probably be powered by Google's AI camera technology to take higher-quality photos with more background blur.
Faster hardware
Experts anticipate that the Pixel 3 will have significant improvements in its internal components. One leak has revealed that the Pixel 3 model will have at least 4GB of RAM and a modern, 2.8 GHz smartphone processor. That's as fast as some mid-range laptops today, making the Pixel 3 an attractive option for executives who need a bit more power in their mobile devices.
Release date
Google has typically unveiled Pixel phones in early October, so look for the Pixel 3 and Pixel 3 XL sometime this autumn. It's also expected to be the first device to come with the highly anticipated Android P operating system, so think of it as an early Christmas present.
But remember, Google is still working on the Pixel 3 and Pixel 3 XL, so there's plenty of time for more changes and more updates.
To follow all the updates about the Pixel 3 and be the first to hear about the release date, stay tuned to our blog. We stay on top of the latest tech trends to help you sharpen your competitive edge.
Published with permission from TechAdvisory.org.
Source.