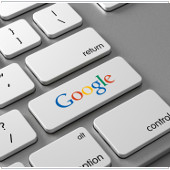 Drawing inspiration from King Arthur's annual gathering of his knights at the round table, Google I/O is the 21st Century adaption. At this annual conference, knights are now developers and the sword and shield have become computers and software. Every year, the conference addresses (in great detail) the rundown of all the major announcements as well as products. Here are five of them:
Google Assistant
Unlike its predecessor, Google Now responded exclusively to voice queries, Google Assistant is less clunky and is slightly more personal. This upgraded version does the same but also manages to book flight tickets, order takeout, and just about anything else by simply searching in Google. The Google Assistant can even make recommendations, distinguish your questions, and return with the 'right' answer. Think of Anne Hathaway in the Devil Wears Prada, but on your smartphone.
Google Home
Since its release, Amazon's voice-controlled computer took the US by storm. Google responds to the situation by announcing the tentative release of Google Home. According to the tech giant, it is equipped with the best-in-class voice recognition technology. Google Assistant is also integrated into Google Home, which will allow you to order an Uber, get down on Spotify, set daily alarms or inquire about the weather.
Allo and Duo
Sounding like the quintessential Cockney greeting, Allo is dubbed Google's new smart messaging app. Where does the smart come from? Not straying too far from the general nature of other messaging apps such as WhatsApp or Facebook Messenger – Allo also has nifty built in with nifty features such as "Smart Reply", where it suggests responses when you don't feel like typing. On top of that, you can converse with Google Assistant on Allo, and simultaneously order pizza while bickering over the toppings.
As for Duo, it's basically Google's version of FaceTime or Skype, allowing for internet video calls. Both applications will be available on iOS and Android operating systems this summer.
Virtual Reality
Daydream is the latest step taken in Google's venture into virtual reality. This feature allows certain phones to enhance VR. Google is also set to release a Play Store, Street View and YouTube just for VR. On top of that, a blueprint of a third-party friendly headset as well as controller reminiscent of Apple TV's Siri-powered pointer has also been produced.
Android Wear
Plenty of new features accommodate the recently updated Android Wear 2.0, the most notable of which are applications that can run without having to rely on the usage of smartphones, potentially boosting the overall efficiency of smartwatches. Not only that, it has become easier to respond to messages on Android Wear through the Smart Reply and handwriting recognition features. Also, there are new fitness functions that is set to roll out this summer.
We hope this Google I/O 2016 roundup was beneficial for you. For any further information on the key announcements or products to look out for this year, feel free to contact us anytime!
Published with permission from TechAdvisory.org.
Source.