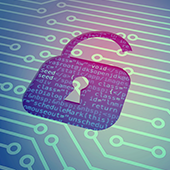 Have you recently purchased new laptops or computers? Don't get too excited. A new report proves that pre-installed software such as free trials and web browser toolbars can pose high-security risks. So if you want to maximize your new investment, here are some things you might want to know:
Tavis Ormandy, a researcher from Google's Project Zero, recently discovered that a compromised password management app, Keeper, had been installed with some versions of Windows 10. For a brief period, Keeper's browser extension, when enabled, allowed websites to easily steal login credentials.
Users became exposed only if they have activated the plugin during Keeper's setup process, or manually activated it in their browser. In response to Ormandy's report, the Keeper team released a new version that fixes the security vulnerability, therefore addressing the issue once the software is up to date.
Although the issue was patched in a week, thousands of these third-party applications are added to laptops every day. This incident again highlights just how cautious individuals and businesses need to be in finding security vulnerabilities when purchasing computer hardware.
Why unwanted bloatware needs to go
Computer manufacturers make money installing third-party software along with Windows to laptops and PCs. Vendors pay to have their bloatware — such as trial versions of antivirus programs, video games, and browser toolbars — installed on new computers in hopes that people will purchase the full programs. In reality, bloatware slows down your computer, takes up disk space, and sometimes puts you at risk.
Thankfully, Microsoft has included an easy way to get rid of bloatware in Windows 10.
Click the start menu, then the gear icon in the bottom right
In the settings window, select Update & Security
On the left-hand side, click Recovery
Select 'Learn how to start fresh with a clean installation of Windows' and follow the instructions.
Bloatware not only clutters your PCs and laptops, but it can leave your business vulnerable to compromise as well. Don't make this security mistake; learn more about protecting your computers from bloatware, and save yourself from tons of headaches down the line. Call our team of IT experts today!
Published with permission from TechAdvisory.org.
Source.