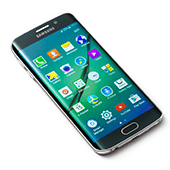 From Samsung to Huawei to HTC, there are plenty of Android smartphones available to consumers and businesses. But the choices get even more confusing as smartphone manufacturers release new models every year. That's why Google compiled a list of devices to help you choose.
Google-approved devices
Recently, Google launched Android Enterprise Recommended to make it easier for businesses to find secure, cutting-edge devices they can confidently invest in. This program establishes minimum hardware, software, security, and user experience requirements for Android devices and services.
For instance, mobile devices in the program must be able to deliver security updates within 90 days of Google releasing them, for at least three years. This is an important requirement because the Android OS tends to get a lot of unwanted attention from hackers due to its open-source nature and the thousands of unregulated apps available in its Google Play store.
Beyond security, 'enterprise-ready' Android phones must have:
The capacity to support Android 7.0 Nougat or higher (at least 2GB of RAM, 32GB of storage, and a 1.4 GHz processor)
Zero-touch enrollment, which allows businesses to deploy devices with company configurations and policies already in place
Seamless application experience across devices and accounts
Google also announced that requirements will change for each new version of Android OS, and vendors will have to submit their devices to be validated every time. Of course, if any device doesn't meet compliance (or falls out of it), Google will remove it or even its manufacturer from the program.
What devices are recommended right now?
So far, the program has 21 enterprise-ready smartphones, including:
Google Pixel (Pixel XL, Pixel 2, Pixel 2 XL)
BlackBerry KEYone and Motion
Huawei (Mate 10, Mate 10 Pro, P10, P10 Plus, P10 Lite, and P smart)
Nokia 8
LG G6 and V30
Motorola X4 and Z2
Sony Xperia (XZ1, XZ1 Compact, XZ premium, XA2, and XA2 Ultra)
Although it's the leading Android smartphone vendor, Samsung was not included in the list. However, this was only the first fleet of devices that were validated, and more devices will be added to the list throughout the year, according to Google.
So if you're planning to implement remote work and bring your own device policies in the coming months, check the Android website regularly for new Google-approved devices. And if you need more advice about mobility solutions, contact us today. We have IT experts at your beck and call!
Published with permission from TechAdvisory.org.
Source.