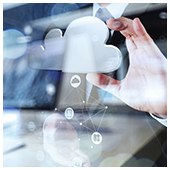 To those who are unfamiliar with Google Cloud Platform, it's an app-development program offered via Google's public cloud. It is Google's answer to Amazon Web Services (AWS) and Microsoft Azure. Like those two cloud platforms, Google Cloud Platform offers similar services and a similarly structured free-trial period. Recently, Google improved its own service with an 'Always Free' tier, which enhances its free-trial offering with more cloud features. Let's take a look.
What's included?
With 15 new services in total, Google's 'Always Free' Cloud Platform provides users with 5GB of Regional Storage (US only) per month; one f1 micro-compute instance that comes with the requisite virtual machine features; various web applications and mobile backends; NoSQL database; messaging and streaming data services; and loads more.
Not to be confused with the 'Always Free' tier, the '12-month, $300 free trial' tier slightly differs from the former with a consumable $300 credit, which can be used for any Google Cloud Platform products such as Google Compute Engine, Google Cloud Functions, and Google Stackdriver. This free credit is given upon sign-up and is valid over the course of the 12-month trial period; previously, it could be used only within the first 60 days.
The catch
The 'Always Free' tier has usage limits and is subject to eligibility and requirements, which include an upgraded billing account and a good Google account standing. There are also regional restrictions, with many of the associated Google Cloud products and services being offered only in Google's us-east1, us-west1 and us-central1 regions.
Other providers
Google's cloud platform services and tier offerings are similar to those of leading cloud providers in the market, Amazon Web Services (AWS) and Microsoft Azure. Like Google Cloud Platform, AWS also offers a free tier ('AWS Free Tier') and a 12-month free option. Google's noticeable advantage is the free virtual machines — something that Amazon does not, or is yet, to offer.
From this new service tier, one can surmise how competitive the cloud market is. Google's generous offer of a $300 free trial credit was apparently not enough to persuade users of competitors' services, particularly those who have been using Amazon's platform, which explains the new and improved 'Always Free' tier.
It's easy to become complacent in choosing the best cloud provider as there are a lot, but even though there are many similarities among the services offered by Google, Amazon, and Microsoft, some cloud platforms fit certain businesses better than others. Looking for a cloud platform that's perfect for your business? Call us today for professional cloud advice.
Published with permission from TechAdvisory.org.
Source.